In order to get a US fiancé visa, a petitioner must prove:
He/she is a U.S. citizen
That the petitioner has met the fiancé in person within the two-year period before applying for the fiancé visa
That both the petitioner and the beneficiary are free to marry and that they intend to marry each other within 90 days of the fiancé entering the United States
That the beneficiary is entering the United States solely to marry the petitioner
For obtaining a US fiancé visa, the couple must provide extensive evidence that they intend to marry each other. This evidence of intent can take many forms. 
What if you and your fiancé have not spent much time together since he or she is overseas?  In cases like these, you must be creative in submitting evidence of intent to marry.  It is best to ask an immigration lawyer in the US about this issue.      
Can I petition for the minor children of my fiancé?

Yes, your fiance's unmarried children who are under the age of 21 can be included in the fiancé visa application. They must accompany or follow to join their parent in coming to the U.S.  No separate petition is needed for unmarried children under 21 of a fiancé. 
However, the names of these children must be included on the I-129f form which is filed for the fiancé parent for them to be included.
Is Every U.S. Citizen Eligible to File a Fiancé Visa?

There are certain bars to having a fiancé visa petition approved for U.S. citizen petitioners who have filed more than a certain number of fiancé petitions within certain time frames.  These bars may be waived by the Secretary of Homeland Security at his or her discretion.
Further, U.S. citizen applicants who have been convicted of a "particular offense against a minor" under the Adam Walsh Act may not petition for a US fiancé visa unless the Department of Homeland Security ascertains that the petitioner causes no risk to the recipient.  
How do I apply for a visa for my fiancé?

The fiancé visa application is submitted on USCIS form I-129F, which is the fiancé visa application.  When this application is approved, the USCIS will then send it to the U.S. consulate overseas and your fiancé will be called for an interview at the United States consulate, which will approve or deny the application. For any questions, feel free to ask an immigration lawyer about the application procedure for a US fiancé visa.
What happens after my fiancé enters the United States?

A person who enters the United States on a fiancé visa must marry the person who petitioned for his or her visa within 90 days of entering the United States or return to his own country.  A person in "K" fiancé status in the U.S. cannot change to any other immigration status.  The only option this person has is to marry the petitioner who brought them in or return to their home country.
Once you marry your fiancé there is another set of applications that must be filed with USCIS to "adjust the status" of your fiancé to that of a permanent resident in the U.S.  This process of adjustment of status will keep your fiancé in lawful status and obtain a green card for him or her.  
We will look over your paperwork before it is submitted, all for a moderate flat fee.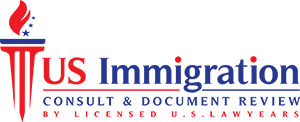 U.S. Immigration Consultation and Filing Services by Licensed U.S. Immigration Lawyers