As per the recent US immigration news, President Joe Biden issued six executive orders relating to immigration on his first day in office.  Below mentioned is a summary of these orders:
DACA, or Deferred Action for Childhood Arrivals, was reinstated.
The ban on travel from certain countries with high Muslim populations, or the "Muslim Travel Ban", was rescinded.
Revised Priorities for Removal. While the new administration is reviewing its priorities for removal, foreign nationals who fall into the following categories will be prioritized for removal; Those who are likely a risk to the national security of the U.S, including those suspected of espionage or terrorism.
Those who have been apprehended at the U.S. border or ports of entry while seekingto move into the U.S. illegally on or after November 1, 2020, or who were physically absent in the U.S. before November 1st
Those who are confined in jails or prisons on or after January 20th2021 and who have been pronounced guilty for an aggravated felony, and who are deemed to be a threat to the safety of the public, a 100 Day Pause in Removal is to be directed against them.
A 100-day ban on deportations for persons who are under a final order of removal was issued, however this halt on deportations has since been halted by a federal judge.
The State of Emergency at the Southwest Border has been halted. This means that no further funds will be allocated to the building of a wall along the southern border under the State of Emergency which was declared by Trump, the former US President.
The Census Ban has been ended. This means that all persons residing within a geographic area in the U.S. will be counted in that area's census without regard to immigration status.
Deferred Enforced Departure for Liberians has been reinstated.
These are only the changes made on President Biden's first day in office. Stay tuned to know about the latest US immigration news.
We will consult with you about your case and review your documents before sending them in for a moderate flat fee.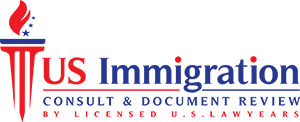 U.S. Immigration Consultation and Filing Services by Licensed U.S. Immigration Lawyers