US Immigration Consultation Services
Consult with an experienced immigration lawyer for $50 for 15 minutes
US Immigration Consultants: Seek professional help with United States Immigration Laws.
If you have questions about U.S. immigration law and need quick and affordable answers from a licensed attorney, we are here to assist you. Our team will provide a free consultation to determine if we can help you without any charges. Once we establish that we can assist you, an attorney will consult with you at a rate of $50 for 15 minutes until all your concerns are resolved. You are not required to make any payment until all your questions have been answered.
Contact us today for a free consultation.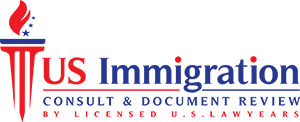 U.S. Immigration Consultation and Filing Services by Licensed U.S. Immigration Lawyers
We will consult with you about your case and review your documents before sending them in for a moderate flat fee.
US Immigration
Consultation and Filing Services
Call us
If you would like to speak with someone directly