The US Citizenship and Immigration Services Extends Flexibilities in Wake of COVID-19 Pandemic
In response to the COVID-19 pandemic, the US immigration services have extended the deadlines for responding to certain agency requests, such as Requests for Evidence (RFE's)  and Notices of Intent to Deny (NOID's). These agency requests, dated from March 1st, 2020 through September 30th 2021, will be given an extra 60 days response time before the US citizenship services act on the response to them. In addition to these two USCIS appeal forms, the N-336 Request for a Hearing on a Decision in Naturalization Proceedings and I-290(b), Notice of Appeal or Motion will be accepted for 60 days from the dates of decision for decisions that fall within the above-cited time frame.   
These flexibilities are only temporary. We do not know if they will be extended beyond September 30th, 2021. 
We will consult with you about your case and review your documents before sending them in for a moderate flat fee.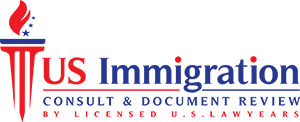 U.S. Immigration Consultation and Filing Services by Licensed U.S. Immigration Lawyers