US Immigration Lawyer Document Review Service
An Experienced U.S. Immigration Lawyer Will Review Your Documents for a moderate flat fee.
Personalized U.S. Immigration Document Review Services
Are you filing US immigration documents on your own? If you are, you can have an experienced US immigration attorney to guide you through filing without paying traditional legal fees through our immigration document review services. Our attorneys will use their years of experience in US immigration law to guide you through the complex filing process for a flat fee quoted to you upfront. The attorney will evaluate your case, advise you of which forms need to be filed, where and how they should be filed, and review your documents before sending them in to ensure everything is done correctly.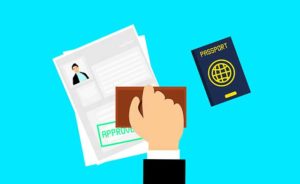 Our document review service is personalized because it allows you to consult one-on-one with a licensed and experienced US immigration lawyer who will consider your case's unique aspects. It is economical because it is far less expensive than retaining a law firm to file these forms for you. Combines the best of immigration filing with all the advantages of having a licensed attorney on your side.
Don't risk your case on an impersonal online filing service or do-it-yourself "immigration kit." Call today to have an experienced immigration lawyer evaluate your case and guide you through filing your US immigration papers.
Contact Us Now for Your FREE Evaluation.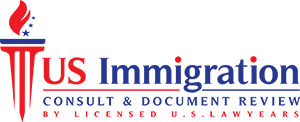 U.S. Immigration Consultation and Filing Services by Licensed U.S. Immigration Lawyers
We will consult with you about your case and review your documents before sending them in for a moderate flat fee.
US Immigration
Consultation and Filing Services
Call us
If you would like to speak with someone directly